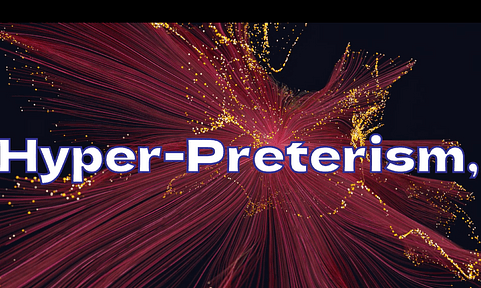 Click inside the box for my YouTube channel
Hyper Preterism, Honorary Doctorates, and other funny stuff.
Hello, my name is Tim Russell and welcome to my "Research Institute" in Ardmore Alabama. Yes, I know this isn't a real research institute, but neither is the hyper preterist's version in Ardmore Oklahoma. I'm going to change things up a bit on this site as time allows. Below are links to articles and some videos. Also I have links to a few books authored by friends and aquantences from Facebook and YouTube. Although I might not agree with them on some theology I have learned from them. As a member of the Church of Christ I always tell the brotherhood to always use your Bible and don't take anyone's word for it. When you read books and literature just remember we can learn from people who've studied other languages and cultures. Test all things and verify anything you read on here and let me know where I need to make a correction. The one area we agree on in all the links I have provided is The resurrection and judgement have not been fulfilled. Some of these men are ex-Full Preterists. They have come out of that doctrine and that's a good thing. And they might can help others come out of it too.